---
Dr. Samer Kanaan has been appointed Director for Lung Cancer of the Leonard Cancer Institute at Mission Hospital.
Close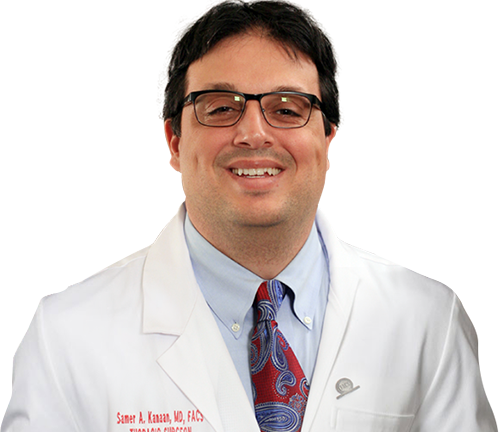 MeetDr. KanaanDr. Samer Kanaan is dedicated to the prevention, early diagnosis and treatment of diseases of the chest, using minimally invasive procedures, including video-assisted thoracic surgery and robotic-assisted technologies.

Dr. Kanaan uses state-of-the-art surgical techniques and cancer therapies, with a major focus in lung and esophageal cancer.
What is New in Thoracic Surgery
Robotic Thoracic Surgery Video assisted thoracic surgery (VATS) is a minimally invasive alternative to diagnose and treat a wide range of disorders of the chest and lungs... that were
Know More
Robotic Surgery Videos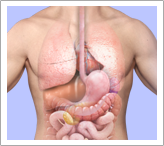 Video-Assisted ThoracicSurgery Video assisted thoracic surgery (VATS) is a minimally invasive alternative to diagnose...and treat
Some of the indications for video assisted thoracic surgery (VATS) include
In the News
Lung Cancer Dr. Samer Kanaan and Dr. Jason Ladwig explain a new approach for lung cancer using... Electromagentic
Know More

Health Focus Enjoying Good Food & the Golf Course Again chalasia is definitely not a common household word.
Know More

Beating Lung Cancer I'm a Pretty Tough, 72 year-old French Woman," says Theresa Morrissette with a chuckle. "I grew up with no
Know More

Living Healthy World-Class Surgery Close to Home Innovative procedure speeds recovery and reduces pain for lung cancer patients
Know More